Cheerleading Coach – Coach Kelly Stewart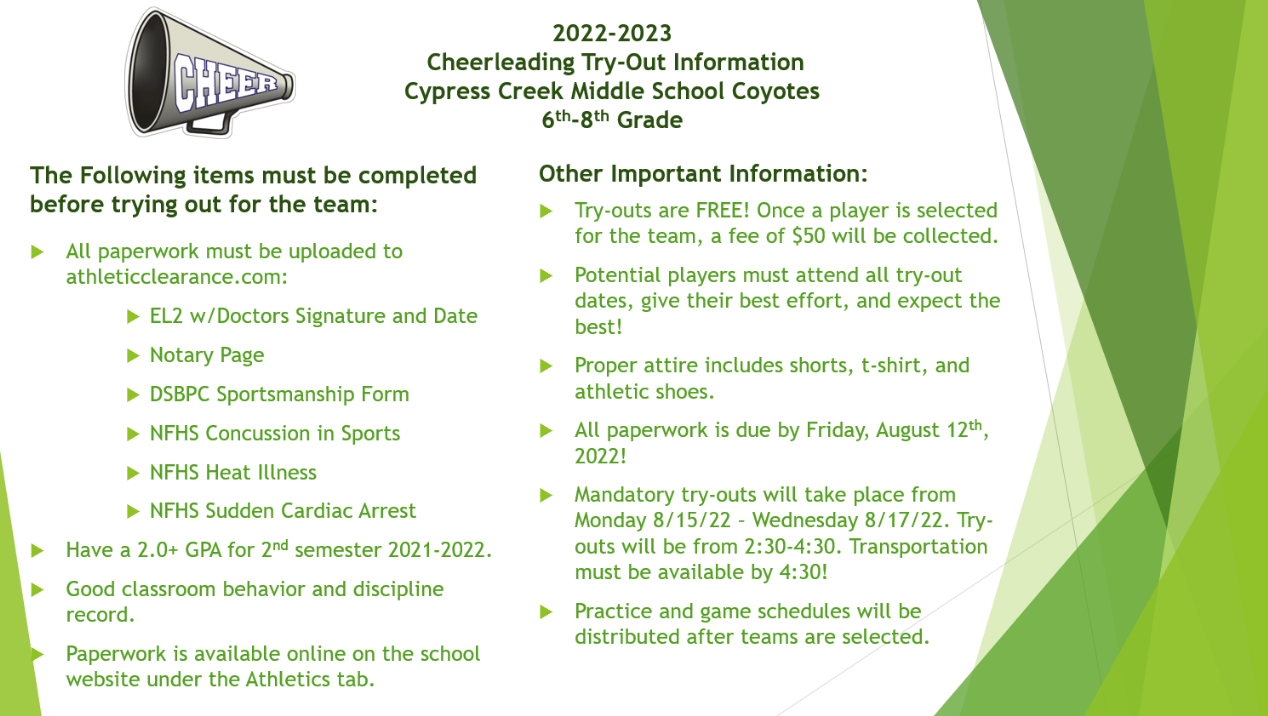 CYPRESS CREEK MIDDLE SCHOOL CHEER TRY-OUTS 2022
Try-Out Dates: Monday 8/15/22 – Wednesday 8/17/22 (2:30-5:00)
 Try-Out Performances: Friday 8/17/22 (2:30-5:00).
 Please see below for information regarding the Cheer and Dance that will be used for try-outs. These will be worked on during the first two days of try-outs and then will be used for the try-out performances on Friday 8/17/22.
 Cheer:
 STOP at 27 seconds of chant
Mirror the same motions since they are facing forward. 
https://www.youtube.com/watch?v=CVs3eH5Q1xI
Words:
Crowd, get on your feet
Get on your feet and yell to the beat
Green, come on Green
Green, Green
Crowd, get on your feet
Get on your feet and yell to the beat
Gold, yell it Gold
Gold, Gold
Dance: